What should you do if your South Fulton home alarm system goes off?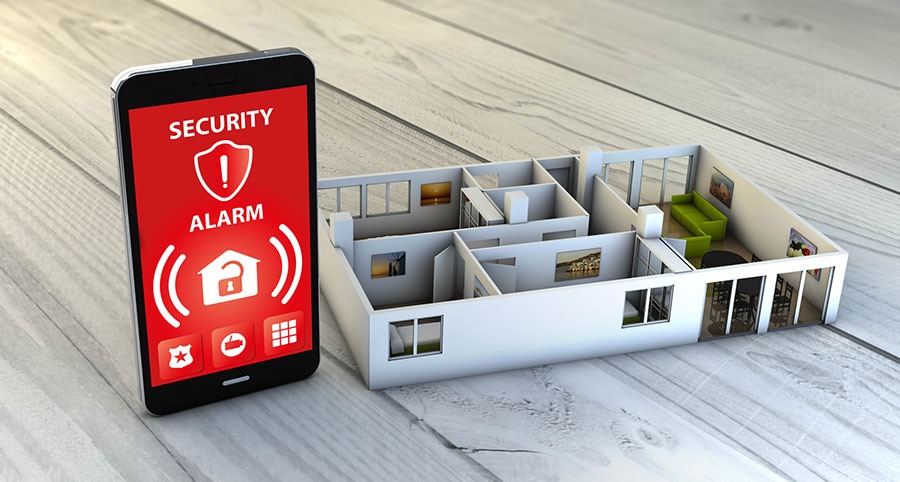 Your home security system shields your property – and your family – against the many risks you may encounter, like theft, fire, and flooding. Although your home might be prepared, that doesn't necessarily mean you are. Do you know what to do if your South Fulton home alarm system goes off? The sound of an alarm is likely to be jarring, bewildering, and could cause panic. Your best option is to stay calm and follow these easy guidelines.
Steps to Take When Your Home Alarm System In South Fulton Triggers
It's a situation nobody wishes to be in, but it's also why you put in a home alarm system from the outset. You're roused in the middle of the night with the distinct blaring of an alarm after a security sensor has been activated. So what is your next move?
Don't panic. This is simple to say but harder to accomplish when your home security alarm is ringing loudly, and your heart is pounding. But staying calm is the optimal way to evaluate the situation. Avoid the impulse of trying to manage the emergency yourself and let your monitoring professionals and first responders perform their job.
Protect your family. Your main focus should be your loved ones and moving them out of danger. In the event of a break-in, this might mean proceeding to an appointed safe zone as far from entry points as possible. Chances are your alarm may have deterred the trespasser, but it's always smarter to be safe than sorry. If there's smoke or a blaze, you ought to leave your residence without delay.
Don't forget your phone. These days, the majority of individuals carry their smartphones constantly with them, but you may fail to grab it during an urgent situation. Try to remember it. You'll be able to stay connected with your monitoring experts and obtain alerts through your home security app.
Work With Your Round-the-clock Monitoring Specialists
Whenever your home alarm system in South Fulton goes off, your round-the-clock monitoring professionals will spring to action. Their first move is to confirm your alarm, and that includes communicating with you. The protocol they adhere to depends on the type of emergency. For instance, when a medical emergency is initiated, a single attempt will be made to reach you before help is sent out. In the event of an intrusion - the most typical type of alarm - a monitoring agent will abide by these procedures to get in touch with you:
An attempt will be made to communicate with you via the central command panel. You will usually be required to supply a passcode.
If that effort is not successful, a call is made to your main contact number.
A second number or your first contact person is tried next.
If there is still no answer, area police are sent.
Your monitoring specialists will try to reach you again after the proper authorities are alerted.
If you're not in a position to interact with the monitoring team, don't worry. Support will still be deployed even when you're unable to confirm the emergency.
Prepare for any crisis with a Vivint home alarm system in South Fulton
Be prepared for any crisis with a contemporary home alarm system in South Fulton from Vivint. Dial (731) 327-6123 to begin customizing your home's protection today.
Cities Served Around South Fulton By Smart Security Specialists Your Local Vivint Authorized Dealer